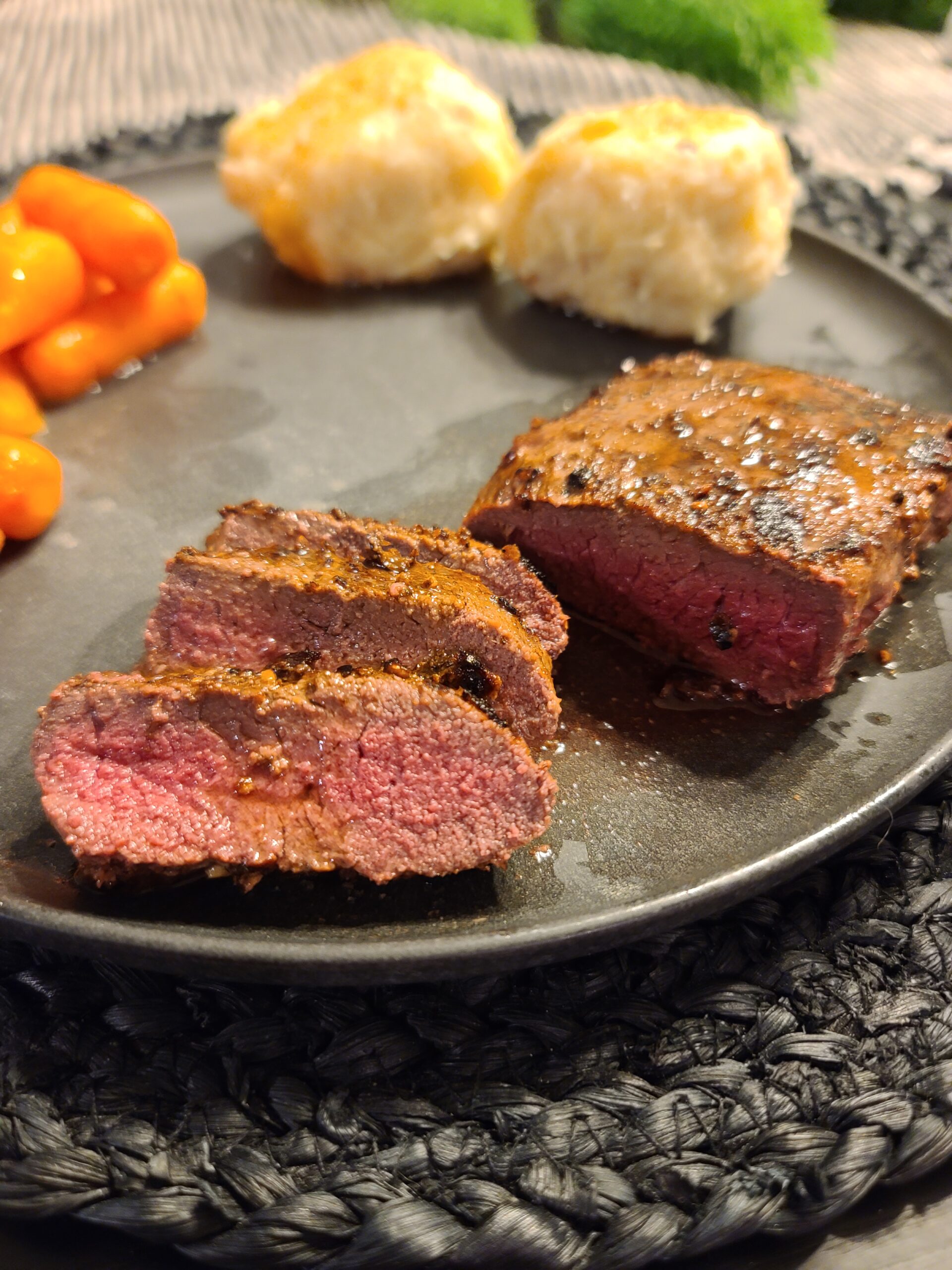 These majestic animals are now being raised on-pasture with non-GMO and organic feed. Little wonder, since elk have more lean protein than beef, with less cholesterol than skinless chicken breast. They also happen to be very tasty.
Ludwig made me write this recipe down since it was this dish that first exposed him to elk meat, enjoyed at lovely restaurant in the middle of a public forest near his erstwhile home near Munich.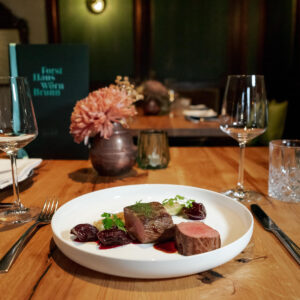 Simple, quick, and tasty. It doesn't get much better than this.
Ingredients
½

cup

plain yogurt

½

teaspoon

porcini mushroom powder

1

teaspoon

black peppercorns

,

slightly crushed

1

teaspoon

juniper berries

,

slightly crushed

1½

pounds

elk medallions
Method
Combine elk medallions, yogurt, porcini mushroom powder, black peppercorns, and juniper berries in a zippered plastic bag. Refrigerate for 4-8 hours.

½ cup plain yogurt,

½ teaspoon porcini mushroom powder,

1 teaspoon black peppercorns,

1 teaspoon juniper berries,

1½ pounds elk medallions

Sear medallions 2 minutes on each side, reduce heat to low and cook an additional 3-5 minutes. Season with salt and pepper.
Notes
This recipe also works with venison and antelope. 
If you don't have an outdoor grill, use a grill pan or griddle.
Private Notes